Spartan Sprint: Monterey CA, 2019
Only 2 weeks removed from the soul crushing Beast at Big Bear, my 17-Year-Old-Son and I were off to the Spartan Sprint in Monterey, CA.  We had done VERY little training in that two weeks since it took a good solid week to feel physically and mentally recovered, then we were into our normal pre-event Hydration Week.  However, having survived another trip to Big Bear makes most other events feel small by comparison, so we were not all that concerned!
Our only real goal for this trip was to HAVE FUN!
Now, I understand that having to leave at 4:15am to drive 9+ hrs round trip for an event that would take less than 2 hours to complete doesn't SOUND like a lot of fun. . .you'll just have to trust me that it really was!
In the past I've made these Banzai-event trips by myself, since I'm typically the only one crazy enough in my family to do so, but this year my 17-Year-Old-Son has caught the 'crazy' bug and is joining me for the bulk of my events.  Must be genetic?
The drive up was interesting in that as we got closer to the actual event we drove into the lowest cloud I think I've ever seen!  It looked like the road ahead of us was closed off as we approached, and once inside our visibility felt like it was only about 20 feet.  Couldn't help but think it was a sign that I wasn't taking this event as seriously as I should be!  However, after a few miles the fog lifted and we continued on our way without any further incident.
I had never been to the Monterey / Salinas venue before and was looking forward to seeing what it was like.  The obstacle list looked fairly straightforward and I was admittedly a little disappointed.  At least initially.  I was very pleasantly surprised to find that the course itself more than made up for it.  There was a lot more variety of terrain than I was expecting!  There were the typical dusty-trail sections I've come to expect in California, with low-rugged brush, and completely exposed to the sun.  However, there were also sections that wound thru trees and narrowed at points to a single-track.  The single-track sections made it difficult to pass at times, but also added to the challenge of picking your moments to move forward.  I was expecting more of a rolling-hills situation, but there were a few decent steep climbs and descents.  NOTHING like Big Bear!  The fun part of these hills was that I could actually run both up and down!  I needed that!  It helped to remind me that I actually HAD benefited from all the hill-climb training I'd done to prep for Big Bear. . .even if it hadn't felt that way AT Big Bear!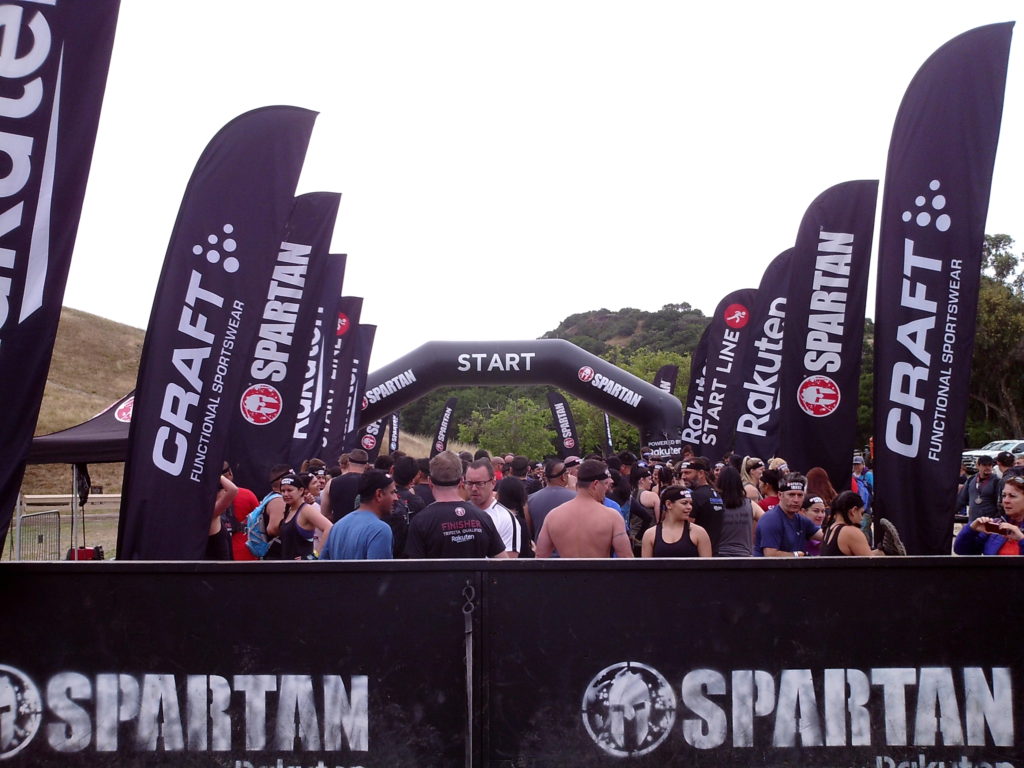 Our goal for the day was FUN. . .so we decided that we would stick together and just enjoy the day on a new course.  It's important to me not to try and be competitive EVERY event, and it had been too long of a drive to stress out about 'doing-great'.  That being said, WE DID GREAT!
My 17-Year-Old-Son completed the Multi-Rig, which has been a real 50/50 for him, and he nailed the Rope Climb!  Rope Climb is one of those obstacles that is 100% technique.  If you can stand up, you can climb a rope. . .as long as you have the proper technique!  It sounds strange, but you should only be using your upper-body to keep you from falling backward while all the actual climbing is being done with your legs.  My son has struggled with the Rope Climb in the past.
He gets it on some events and fails from about half-way up at others.  Today, however, when he started to struggle at the half-way up point, I noticed that his technique was off and was able to point out the problem.  I'm very proud to say that he was able to stay calm, listen, and make the correction.
The technique is called the J-Hook, and it involves creating a loop in the rope.  One foot goes in the loop (bottom foot) and the other foot steps on the top of the loop, pinning it to the top of the bottom foot.  By doing this, you can place all your weight on the rope using your feet, standing on the rope.  What he was doing was pointing his toes toward the ground, which allows the rope to slide thru both feet easily.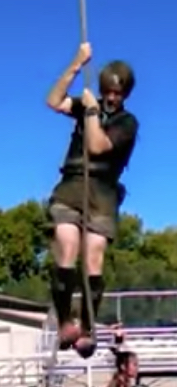 I know this because I recently corrected this on my own technique when I watched a video of myself climbing a rope!  Once he pulled his toes toward his chest, he made very short work of the 2nd half of the climb and came down beaming, knowing he had locked in the technique!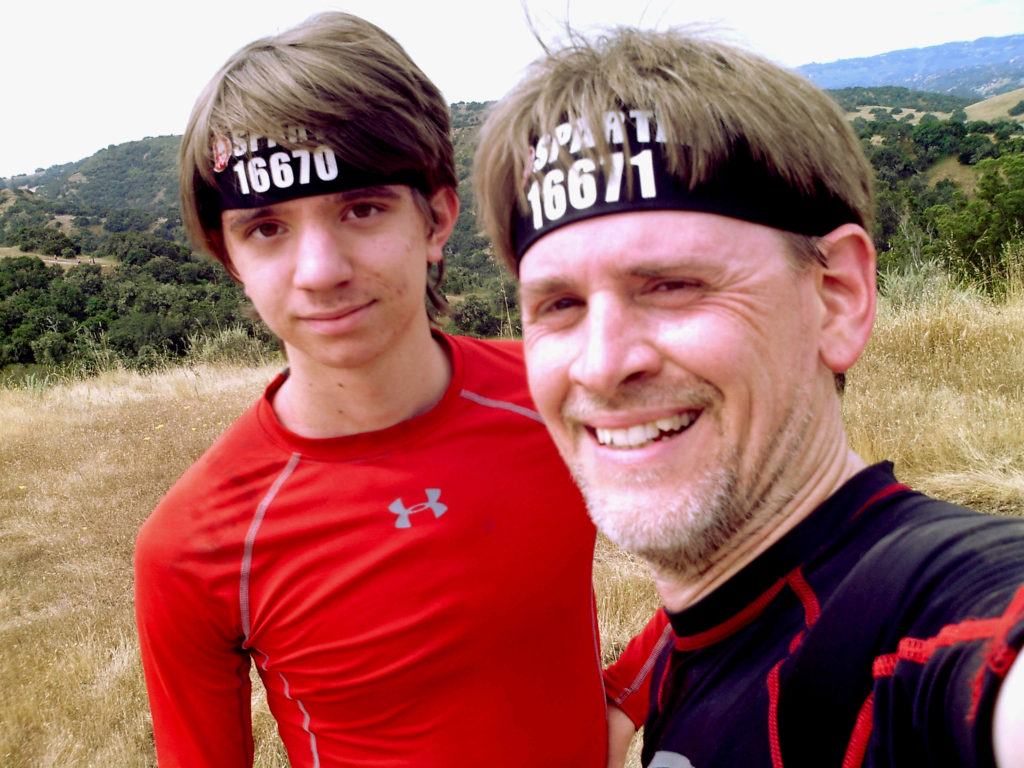 We got winded a bit by the Tire Flip and had to walk during the next climb in order to regain our wind.  Ok, ok. . .I GOT winded by the Tire Flip!  To be fair, I completed 4 flips of the 400 lb tire since this is an obstacle that is still too heavy for my 17-Year-Old-Son.  I don't blame him, I wouldn't have been able to flip this tire at his age!  He's working on his strength and I'm certain he'll get this obstacle soon!  I had to get him to help me on my second flip since I couldn't get my fingers under the tire to get it started, but once he helped start it and I got my hands set I finished it off, then helped him with his 2 flips.  I felt better about having walked later when he needed to walk a short bit after we finished the rolling mud / dunk wall.
We cruised thru the majority of the obstacles, and despite having been somewhat disappointed with my initial look at the map, it was actually quite enjoyable to run a course where there wasn't any particular obstacle that I was worried about.  After having done a fair number of these same obstacles on different courses, we are starting to be able to transition in and out a little faster, and there's a real joy in that.  A real sense of progression!
My son has been working a lot on his grip strength and I told him that he was going to finally conquer the Monkey Bars this year.  I told him again before we started the course that today was his day.  Even though the Monkey Bars were the FINAL obstacle and he was going to be at his most worn out, he was going to conquer those Monkey Bars.  When we got to them, the volunteer warned us that they were slick and people had been falling all day.
I don't know what he was talking about because they felt nice and solid and
MY 17-YEAR-OLD-SON CONQUERED THOSE MONKEY BARS!
He was so jazzed he pumped his fist in the air and shouted LET'S FINISH THIS!  It was our first Sprint for the year, our second 2019 TriFecta Wedge, and a really fun bonding time.  The ONLY THING that kept us from both having our first perfect, burpee-penalty-free run, was that stupid Spear Throw!  Yes, the Spear Throw!  The very same obstacle I've built in my backyard so we could practice and NEVER FAIL AGAIN!  The VERY SAME obstacle that we hit EVERY TIME in our backyard!  My throw was DEAD ON, DEAD CENTER, and DEAD SHORT!  I corrected my mistake at Big Bear by making sure I looked at the target and not the tip of my spear when I threw it, but I concentrated SO MUCH on the actual aim part of it that I completely ignored the actual POWER part of it!  I threw a beautiful arc that put the spear VERY NICELY into the ground directly in front of the target!  My son did pretty much the exact same thing.  Not to worry though, as soon as a Spartan Race travels thru my backyard for the Spear Throw, I'll be sure to nail it!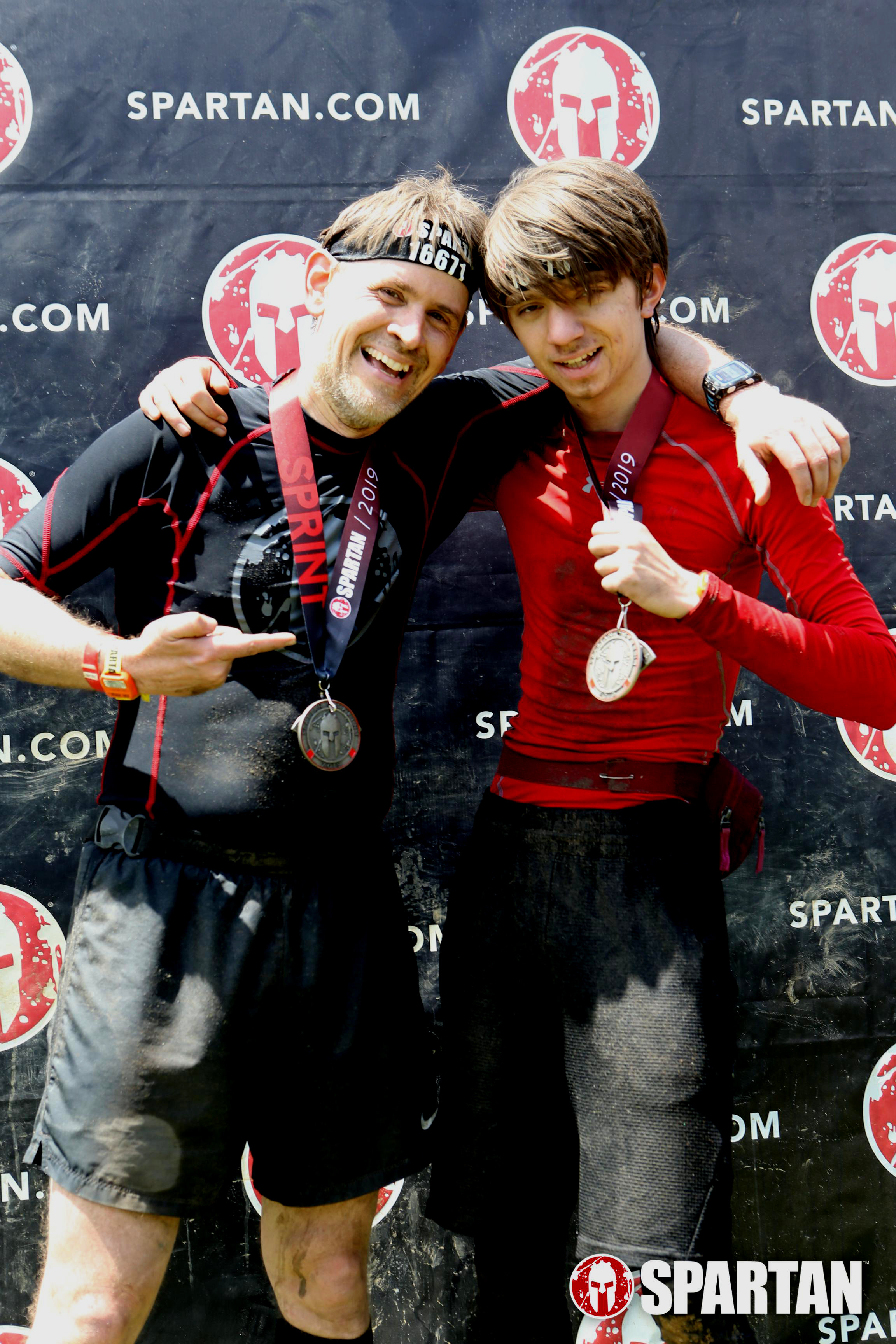 Overall, the course was definitely one I would recommend and will more than likely return to, schedule permitting!  Maybe next year I'll check out the Super!
For finishing this Sprint course we earned a Spartan Sprint Finisher Shirt, Spartan Sprint Medal, and Spartan Sprint TriFecta Wedge Piece.  For an additional $30 we picked up the Venue Shirt also.  The back of this Venue Shirt is not pictured since it is blank.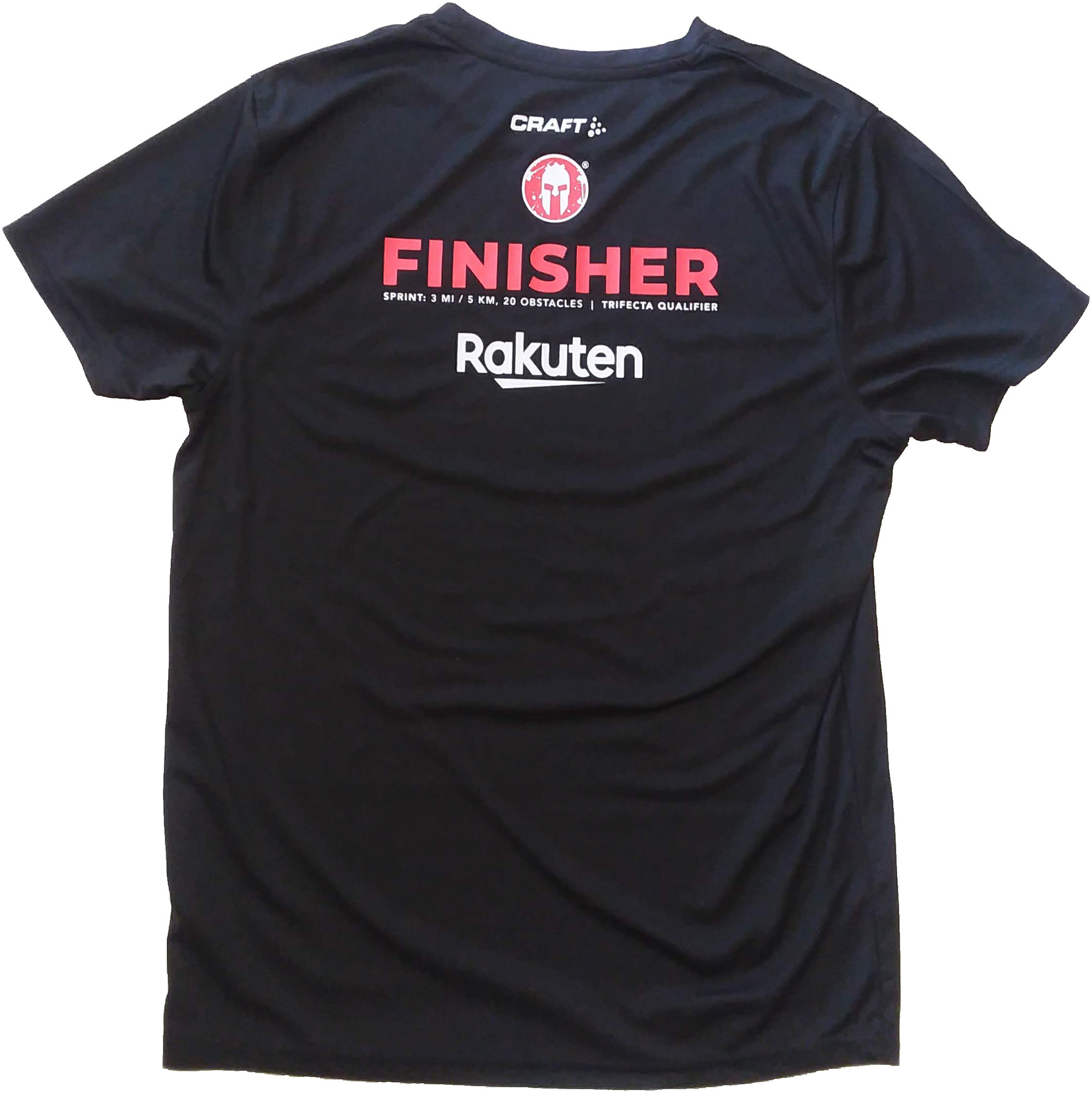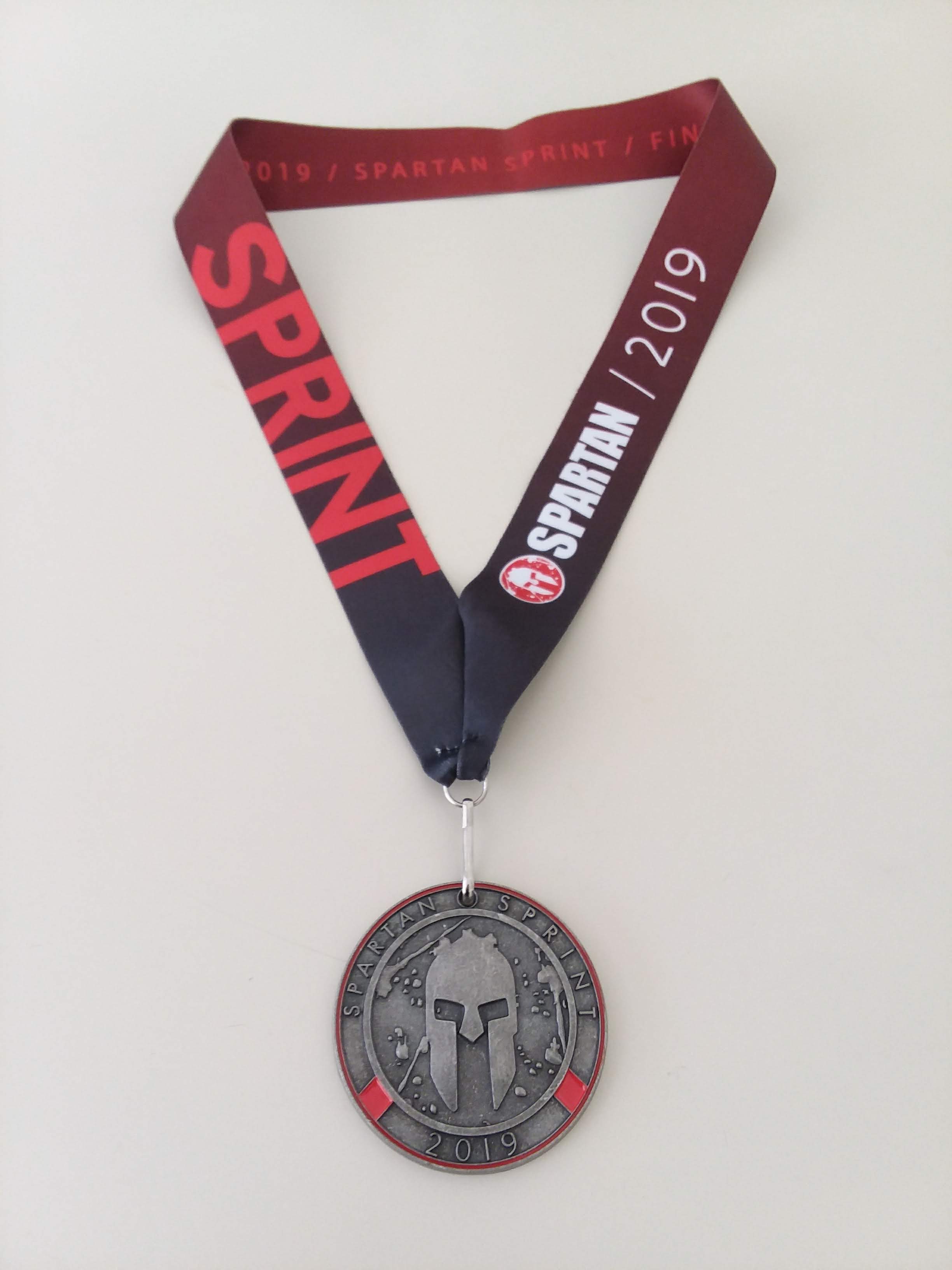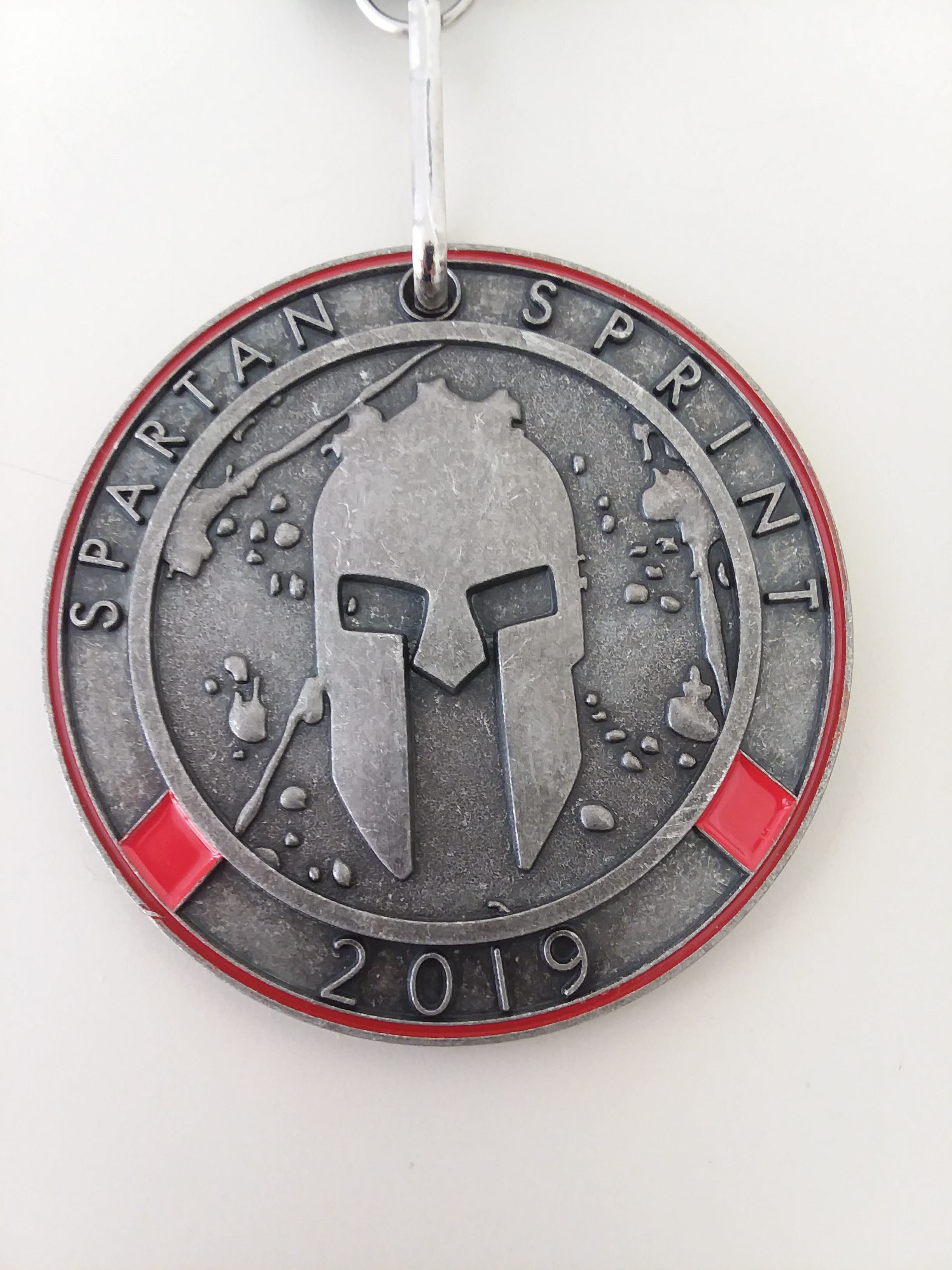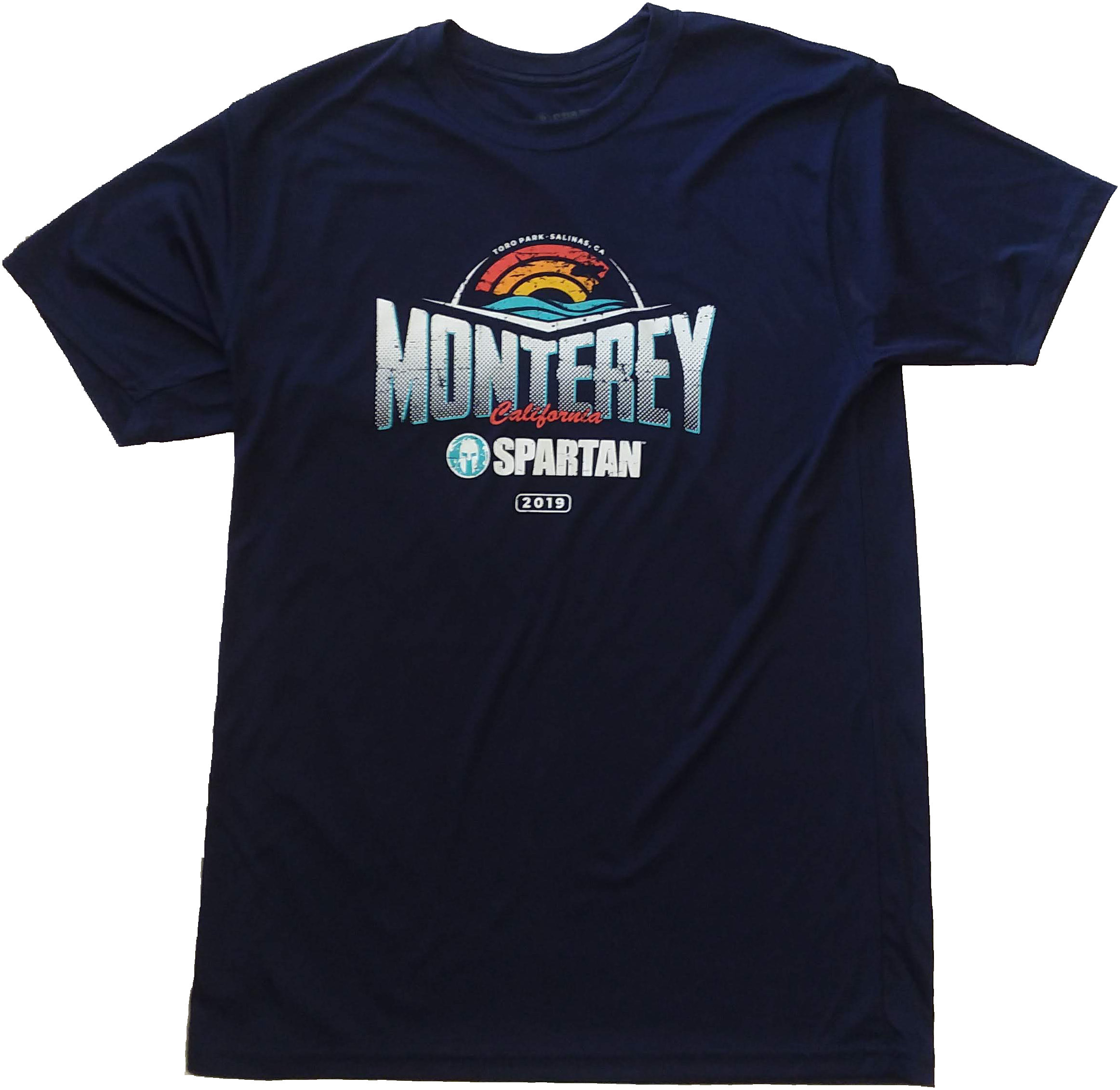 Spartan_Sprint_Shirt_Finisher_2019_Front_v01
Spartan_Sprint_Shirt_Finisher_2019_Back_v01
Spartan_Medal_Finisher_2019_Sprint
Spartan_Medal_Finisher_2019_Sprint_CU
Spartan_TriFecta_Wedge_2019_Sprint_v01
Sprint TriFecta Wedge Piece
Spartan_Sprint_Shirt_Venue_2019_Monterey_Front
Venue Shirt, Front
($30 extra)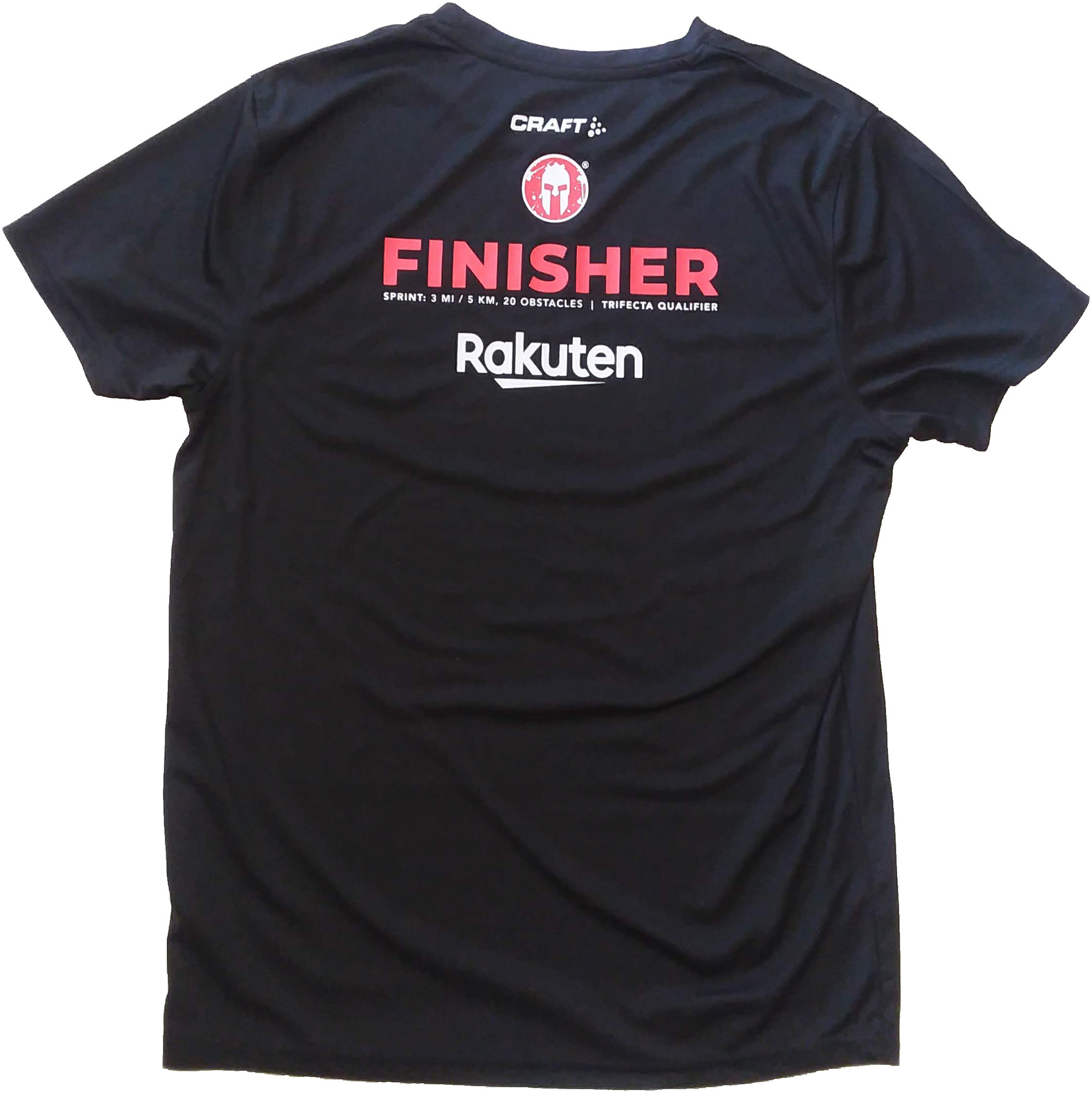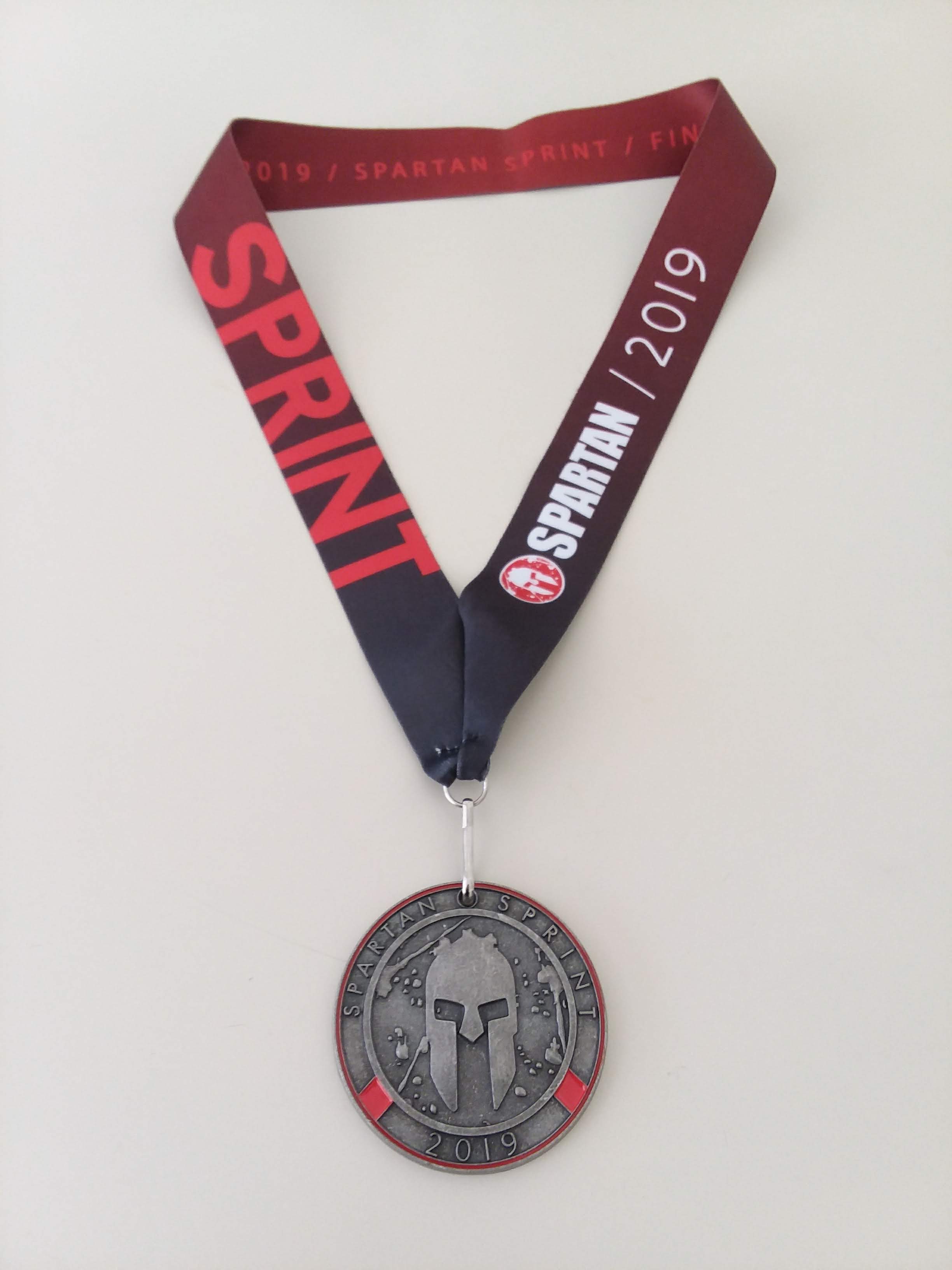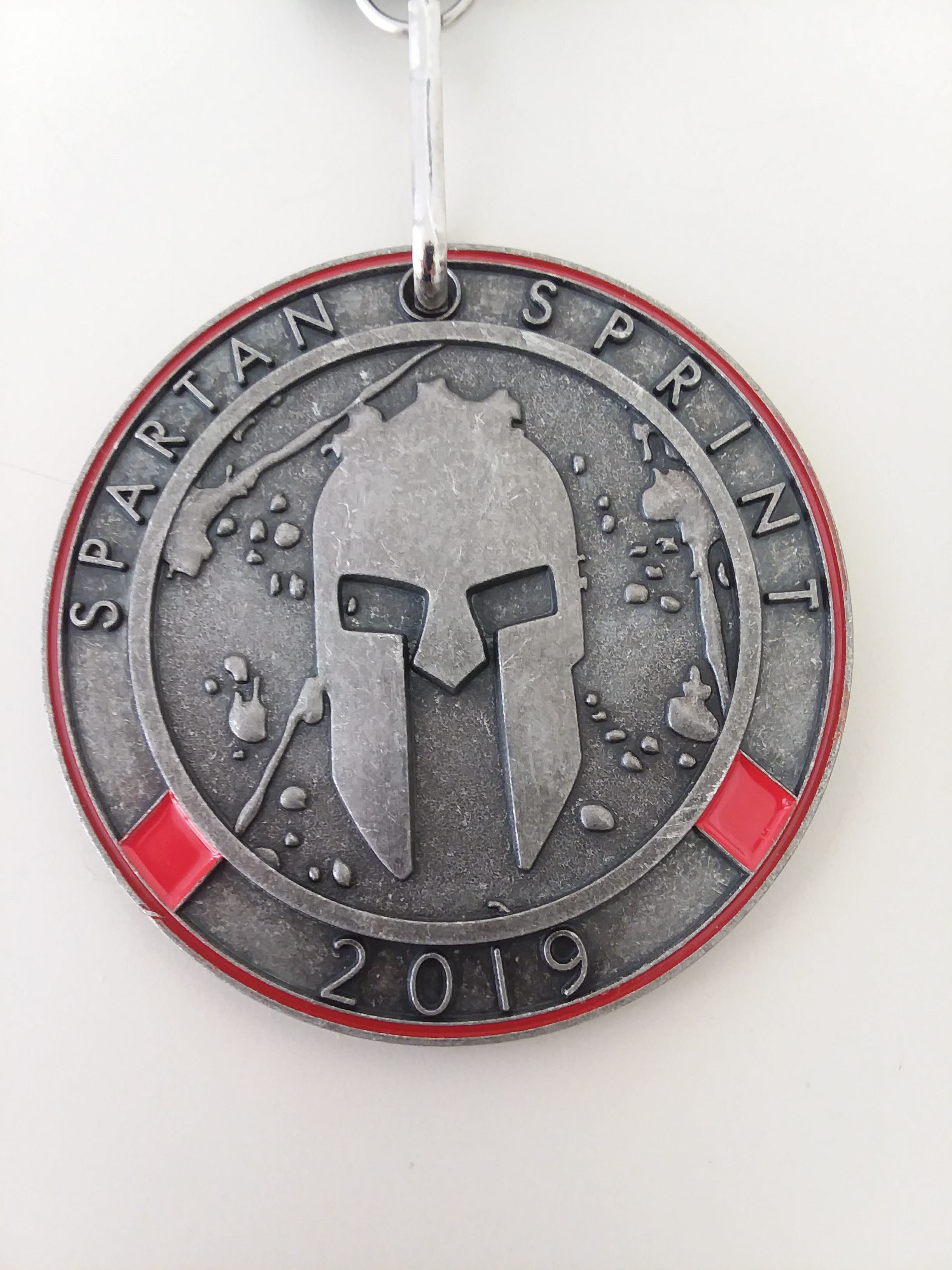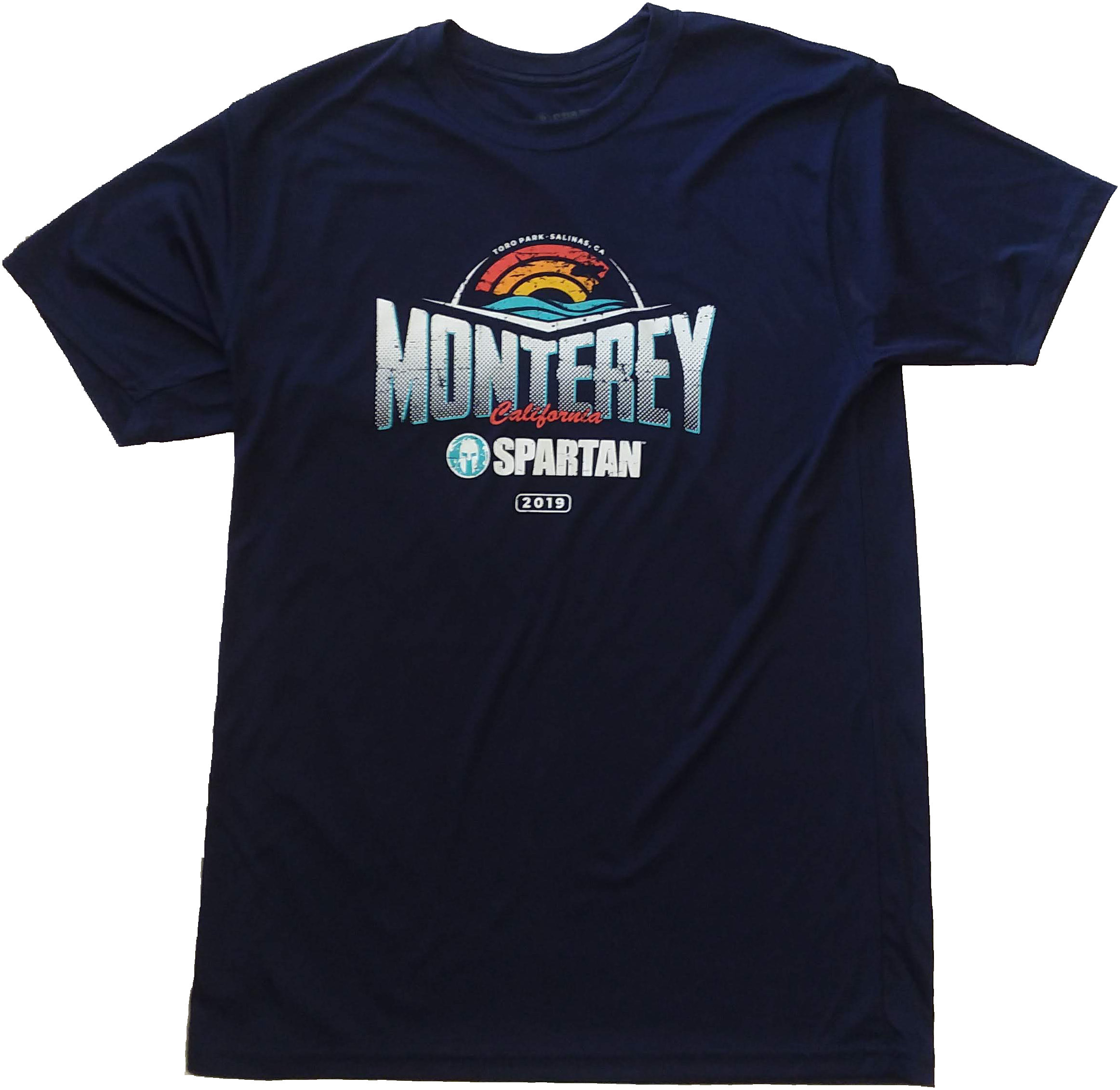 If you like what you've been reading on my blog, please subscribe to it below.  I PROMISE that the only thing that will happen is you will get an email letting you know when I put up a new post with a handy-little-link directly to it.  Subscribing lets me know that people are reading and enjoying what I'm writing.  Don't get me wrong!  I'm going to write this whether you enjoy it or not!  🙂
Subscribe Via Email to be notified of new posts!