Spacerock Trail Race, Half-Marathon: Vasquez Rocks CA, 2019
A couple of things led me to today's race:
I've been wanting to do a trail race (they just look fun!)
I've been toying with the idea of seeing if I could finish the Valencia Trail Run Ultra 50K (I've done a Marathon and I want to do a Spartan Ultra Beast, so, this seems like the next logical step?)
Soooooooo, how about a mid-distance trail race that could be a bit of a challenge?  At an advertised 13.7 miles with 3,250 ft. of elevation gain thru some iconic terrain, SPACEROCK seemed like the perfect fit!
With a starting line located inside Vasquez Rocks National Park,
the course runs thru areas that have doubled for martian landscapes and wild west frontiers in several films and T.V. shows.  With plenty of interesting terrain promised AND being only a 15-20 minute drive from my house, I was looking forward to the challenge!
For some reason, these events always seem to come with an early morning start.  Just part of the mental and physical price tag that makes the accomplishment that much more valuable!  Spacerock was no different.  Even with it being so close, I ended up getting up at 4:45am so I could be on the road by 5:45am.  The race wasn't scheduled to start at 7:30am but I wanted to make sure I wasn't rushed.
I'm normally stressed enough leading up to an event, rushing around last minute is NOT what I need!
I got to the parking area (ranchers field) just after 6am and made my way across the street where there was a group of people waiting for the Shuttle that would take us to the Festival Area.  After waiting for what felt like an eternity, the bus arrived just in time for me to remember that I had left my phone in the car!  I couldn't run without it, not only for the pictures I wanted to take, but because having a cell phone is part of the events required safety gear.
Knowing I was going to miss the bus, I mentally kicked myself and retrieved my phone from the car.
The bus was still there when I got back, but the line was so long that I knew I wasn't going to catch this one.  By now it was 6:30am.  Not wanting to stand around anymore I decided to walk to the Festival Area, which was supposed to only be about 0.6 miles away.  I figured I could get there before the next shuttle arrived PLUS the walk would help burn off some of my anxiety.
Sure enough, I had reached the race area just as the Shuttle Bus I had missed was turning around to head back and pick up more runners.  I was glad I had chosen to walk!
I quickly located the Bag Check and stowed my gear.  After a quick trip to the port-a-potties I was both mentally and physically ready to get running!  That's when the announcement came that one of the Shuttle Bus' had gotten stuck in loose dirt, making getting runners to the starting line take longer than anticipated.
Our starting time was being delayed until 7:45am.  No worries, I was right where I needed to be!  Just extra time to stretch and look around.
Ok, now our race was being delayed until 8am with a promise not to delay it any further.  Late runners could start when they arrived!  Looking around I was happy to see that there seemed to be quite a bit of Spartan Race cross-over.
Follow Orange and Purple course markers, don't get lost, don't die, etc.  Let's go!
With a final countdown we were released into the wilderness!
Sunglasses were a DEFINITE must-have since we were starting directly into the rising-sun.  Even with sunglasses it was tough to see much of anything in that first stretch of road.  At least I could see enough to make out the rocks and ruts in the ground!  We started off on what looked to be a dirt access road that soon transitioned into a single track trail.  With 218 people running, things were pretty stacked up at the start.  Even so, things kept moving at a pretty decent pace.  People who wanted to go slower made sure you could get around them.
I made sure that people could get around me if they wanted too!  🙂
Aid Station #1 was just about 1 mile into the course and marked where we turned left to leave the 5K Loop, joining the 10K Loop for a short while.  Sticking to single track trails we weaved our way thru brush and slowly descended until we came to a stream bed that was mostly mud.  Crossing that a few times eventually led to a feature I had been looking forward to running thru:
It's really just a long, concrete tunnel that allows you to pass under the 14 Freeway, but the race directors lined it with glow sticks to help you see.  Definitely had to remove my sunglasses during this section!
A short while after emerging from the darkness, we split off from the 10K course and began the first big climb of the Half-Marathon Loop!
There was going to be a total of three major peaks we would need to climb before rejoining the backside of the 10K Loop, but this first one proved to be the longest, steepest, and definitely the hardest!  I must admit that I had underestimated the difficulty of this climb.  It wasn't that it was overly steep, although it was steep enough, but it was the amount of time it took to finish it.  It was one of those cimbs that had several 'false-peaks'.
Several times I would think I was about to crest the top only to find that there was another peak behind it that stretched off into the distance!
I took a few moments to enjoy it and to let my heart beat calm down a bit before starting my way down the other side.
The descent varied from perfectly runnable to a little on the steep side, but I was able to open up and keep a comfortable stride going.  The crowd thinned out quite a bit during that first climb and I now had plenty of space between myself and other runners.  Before too long the single track joined a dirt fire-road where I encountered a strange life-form!
I really enjoyed this whole course.  The scenery was incredible!
Most of the strange rock formations were on the 5K Loop, but the few formations on the Half-Marathon Loop made the trek worthwhile.
I enjoyed seeing this strange formation in the distance and then being able to get a closer look!
Kind of reminded me of a Jawa Sandcrawler on Tatooine!
We stayed on the fire road up and over Peak #2.  At some point during the descent my left knee starting complaining.  Not exactly sure what was going on, but I found that if I slowed to a walk for a short bit it felt better.  Then I could run again.  Probably just more trail running than my legs/knees were used to!
At around 5.5 miles I arrived at Aid Station #3 where I was given a special edition race pin as proof that I'd actually made it this far!
After a quick shot of pickle juice and a sports drink, I left the dirt road behind and entered an overgrown, single-track climb that would mark the beginning of the longest section of the course.
We were encouraged to fill our water bottles / hydration packs if needed since it would be another 5.5 miles before the next Aid Station.
Somewhere just after about a half mile into this section I felt a sharp sting on the inside of my left leg.
It started to hurt to run.  I stepped off the trail so other runners could pass and tried to see what had happened.  I couldn't see anything, but when I started to run again each step brought a stabbing pain to my leg.  I stopped again and found a small red area just above my shorts on the inside of my thigh.  Thinking I must have gotten stung by a bee, I felt for a stinger, but couldn't find one.  I continued like this for about a half-mile.  Running, stopping, searching for a stinger I couldn't find.  Finally, I either dislodged the stinger from my leg OR my leg decided to stop complaining.  Either way, I was able to start running again without a stabbing sensation.  Knowing I wasn't allergic to bees, I put it from my mind and began to climb up the 3rd and final peak.
Being once again rewarded with an epic view of rolling hills, I started into what became my favorite section of the course.  It was a very long, gradual descent that weaved thru a series of switchbacks and allowed me to really run.  I think I was grinning pretty wide at this point, partly because this section of trail was fun to run, but also because I knew that once I had finished that 3rd peak the hardest parts were behind me.
I eventually re-joined the 10K Loop and made my way back thru The Black Hole Tunnel.  It was lighter now, but still dark enough to warrant removing my sunglasses (but not until after taking this picture!)
Crossing the muddy stream again, I made the short climb up and back to Aid Station #1.  After stopping for a quick drink I re-joined the 5K Loop, having chalked off 11 epic miles.
The last 2+ miles were a bit of a mental exercise I hadn't quite prepared for.
I had concentrated so much on those 3 peaks on the Half-Marathon Loop that I hadn't even thought much about the fact that there was going to be a few climbs left to do on the 5K Loop!  Granted, they were nowhere near as steep or long as the other 3, but they seemed to just keep coming!  Every time I finished one and was convinced I was making my final descent back to the Finish Line I would round the corner to see another climb.  It didn't help that for those last few miles it seemed like I could hear the Festival Announcer calling out people that were crossing the Finish Line.  Sound travels far in that area I guess!  I reverted to my Big Bear Beast mentality and stopped guessing how many climbs I had left.  Best to just know the last climb would be done when I found the Finish!  It was around this time that I realized I still had another Aid Station to find!
Aid Station #4 (actually #5 when you count having visited #1 twice) finally presented itself just before Mile 13.
Knowing I was in the last mile helped spur me on, but I think it also caused my body to start aching.
Regardless of distance, my body tends to wait until the race is almost over before ambushing my brain with a list of complaints!
I was able to quell the rising rebellion in my legs long enough to finish with my dignity in tact.
13.88 miles of trail done (according to my Garmin), I collected my well-earned Finishers Medal.  After downing some electrolyte water and eating a few orange slices provided in the Festival Area, I collected my drop-bag and headed to the Shuttle Bus stop.  There was NO-WAY I was going to walk back to the car!  A short wait later and I finished the final, FINAL-CLIMB. . .up the stairs onto the bus. . .and was sitting comfortably on a padded bench.
The climbs were a bit more of a challenge than I had anticipated, but the joy of running a trail was exactly what I had expected it to be.  Looking at this as an entry point to longer trail races makes me know just how much work I need to do in order to build my trail legs!  Adding another 17 miles to what I just did sounds impossible at this point, but that's exactly what I need to work up to if I'm ever going to do a 50K (31 mile)!  I've got my work cut out for me if I'm going to be ready by March 2020!
UPDATE:

9 days after the event I still have that mark on my leg.  From what I can tell it was NOT a bee sting after all but a venomous spider bit.  For about 5 or 6 days I had a swollen red area around the bite, which had become a little crater itself.  Now, 9 days later, the swelling has gone down and the majority of the venom has passed thru my system.  The crater at the initial bite still remains but the skin around it looks good so it seems to be healing.  Not sure what exactly got me.  Best guess would be some type of wolf-spider.
The swag earned at the Spacerock Trail Race was truly some of the highest quality I've gotten from any event.  I got an official Race Shirt and Tote Bag when I picked up my Bib packet.  The Tote Bag was designed to look like it belonged in an old Star-Trek episode and could double as your gear-check drop-bag.  The collectable Race Pin was only given out to the Half-Marathon runners for reaching Aid Station #3, the furthest point away from the Festival Area.  All runners who crossed the Finish Line were awarded a very creative and colorful Finishers Medal.  All in all, I'm very happy with every part of my first Spacerock Trail Race experience!  [except for that stupid spider. . .or bee. . .or spider-bee]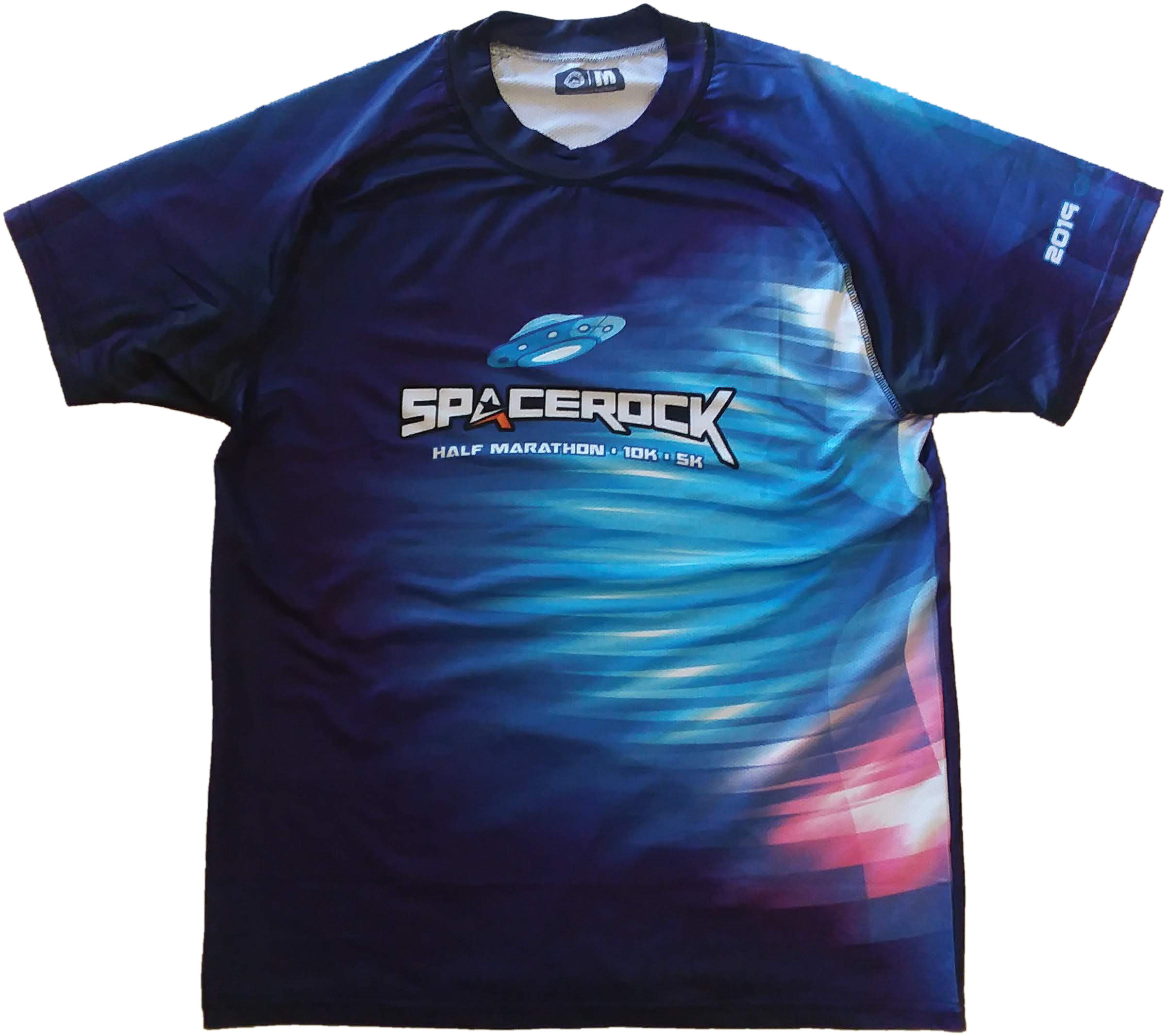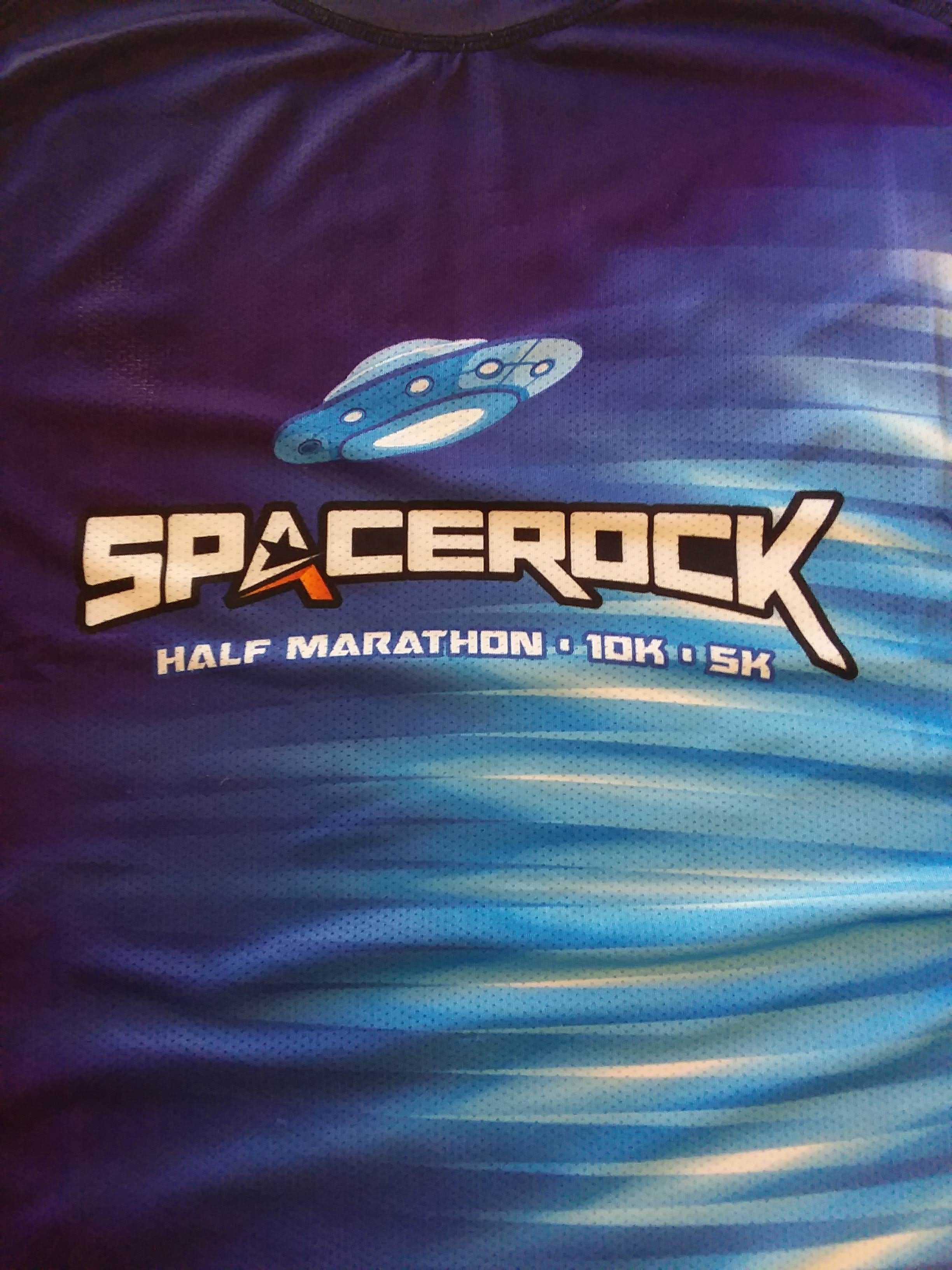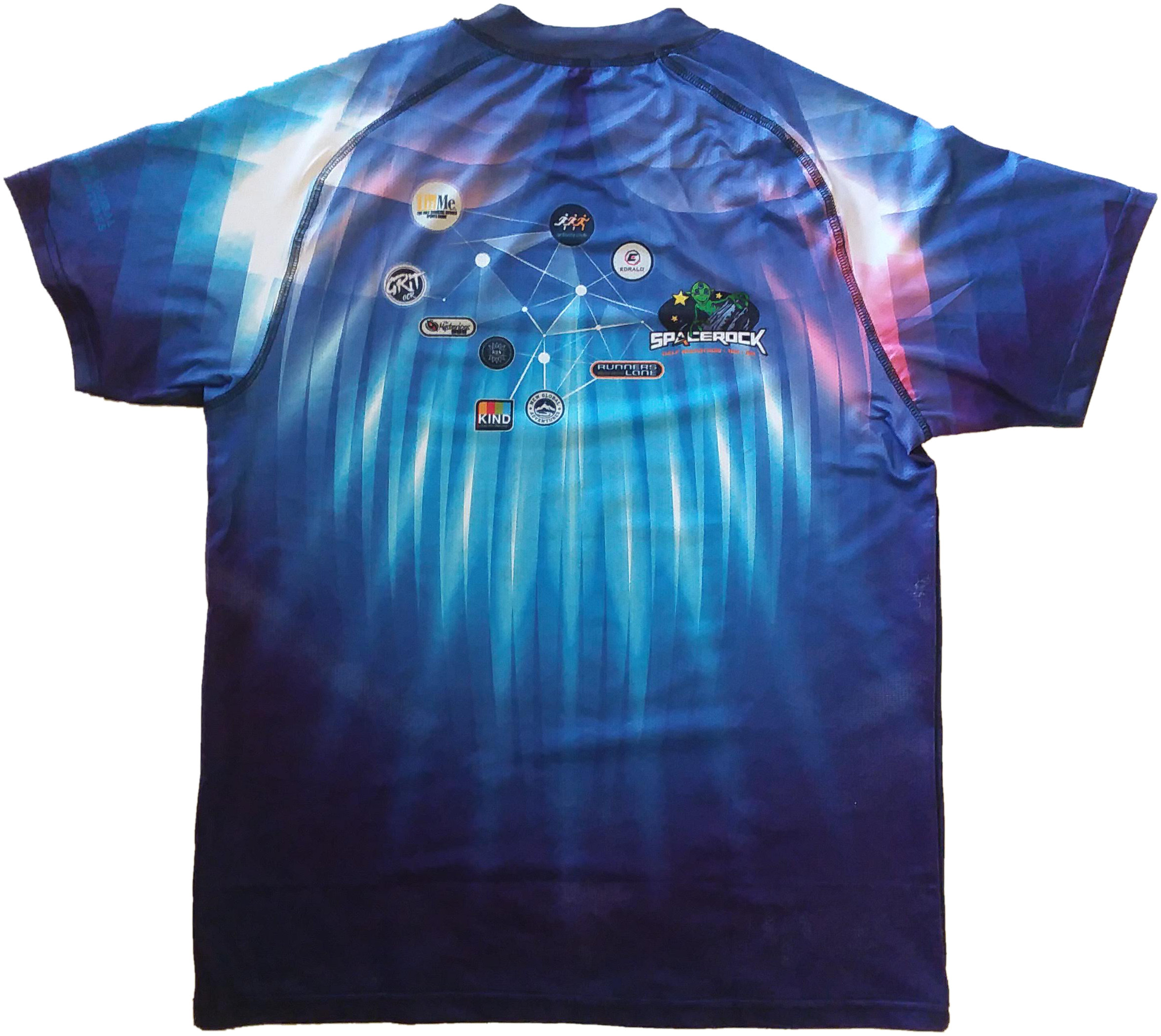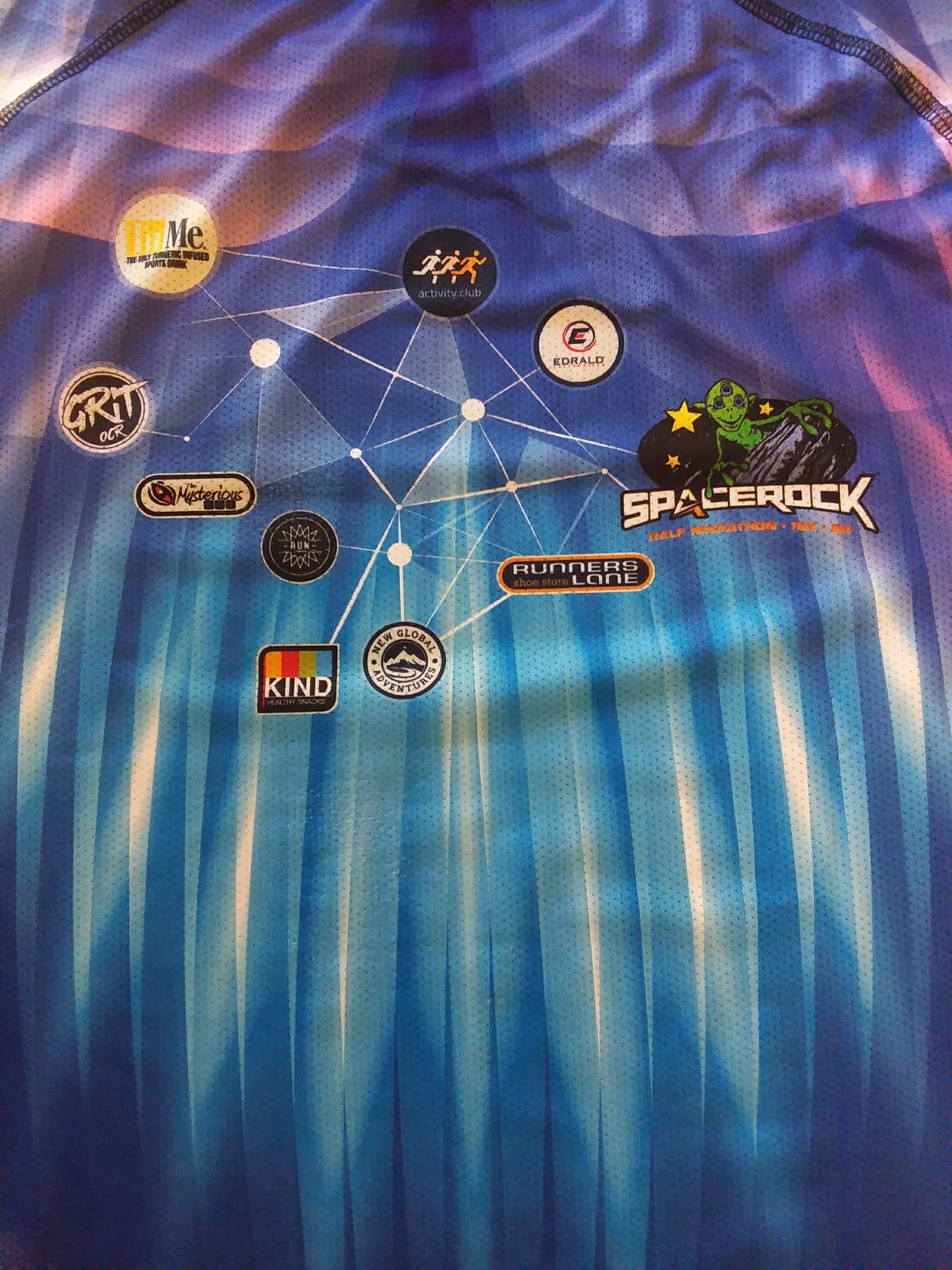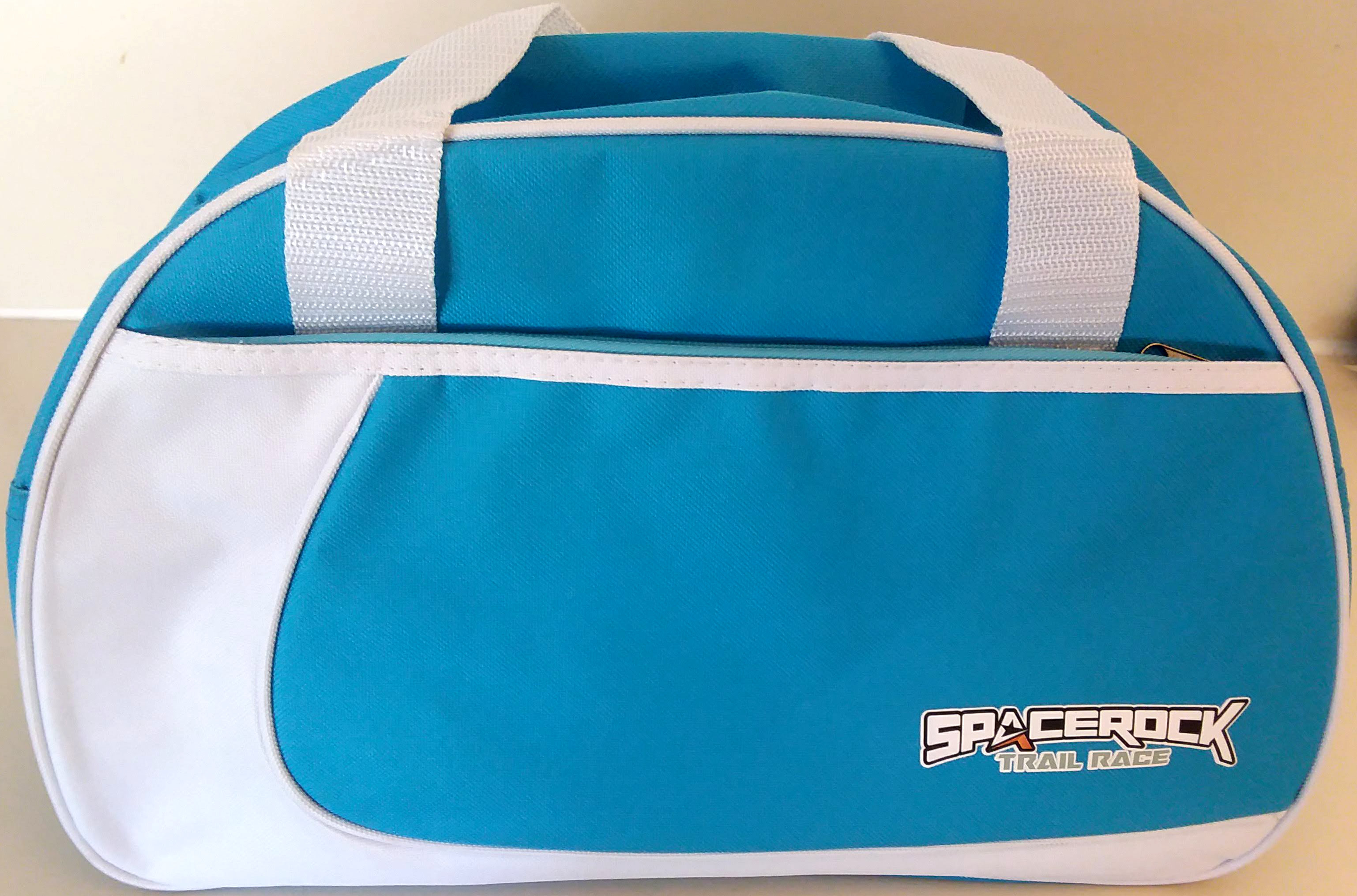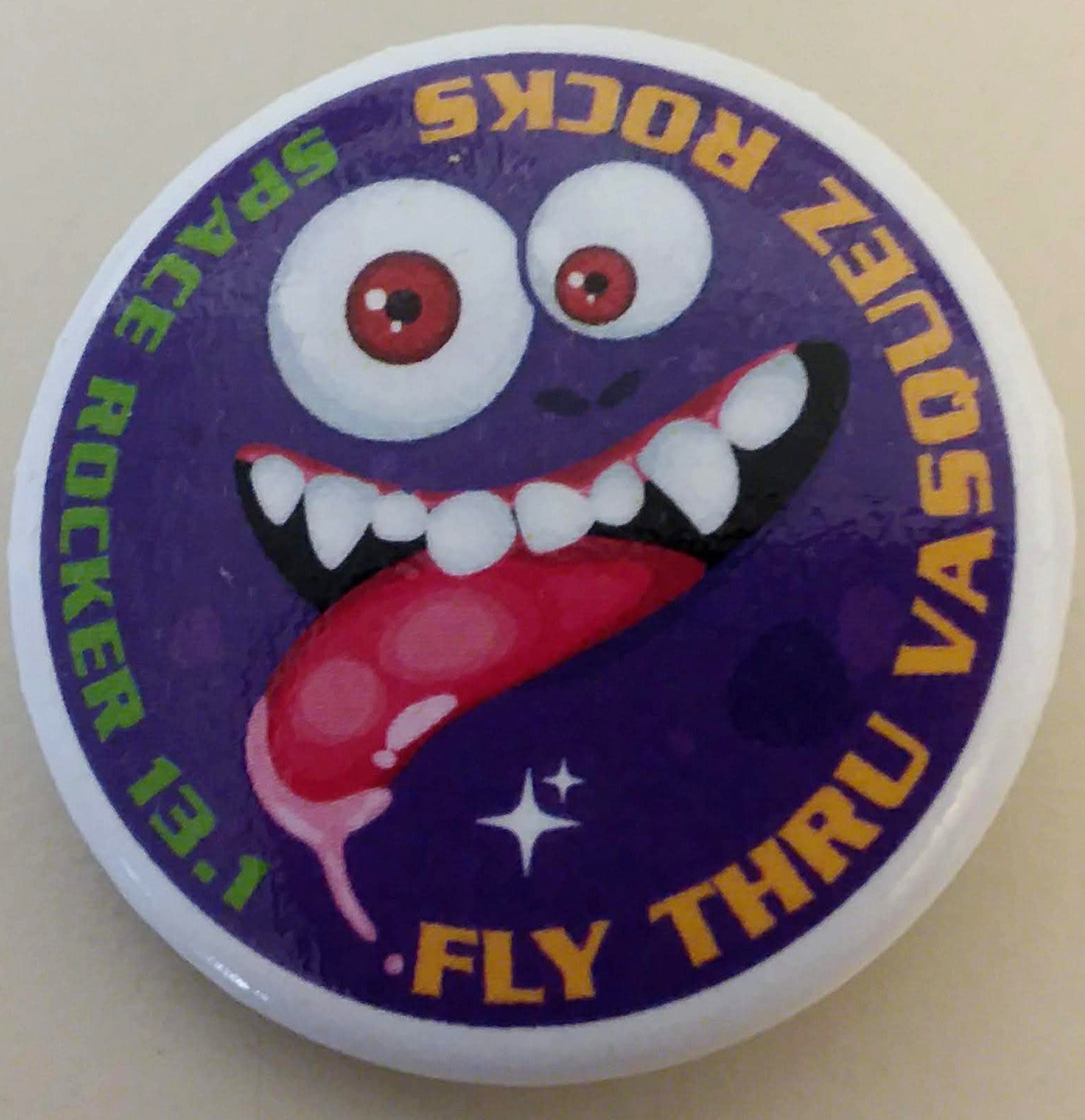 Spacerock_Shirt_Finisher_2019_Front_v01
Spacerock_Shirt_Finisher_2019_Front_CU_v01
Spacerock_Shirt_Finisher_2019_Back_v01
Spacerock_Shirt_Finisher_2019_Back_CU_v01
Spacerock_Shirt_Finisher_Medal_2019
Spacerock_Shirt_Finisher_Medal_2019_CU
Spacerock_Tote_Bag_Front_2019
Spacerock_Tote_Bag_Back_2019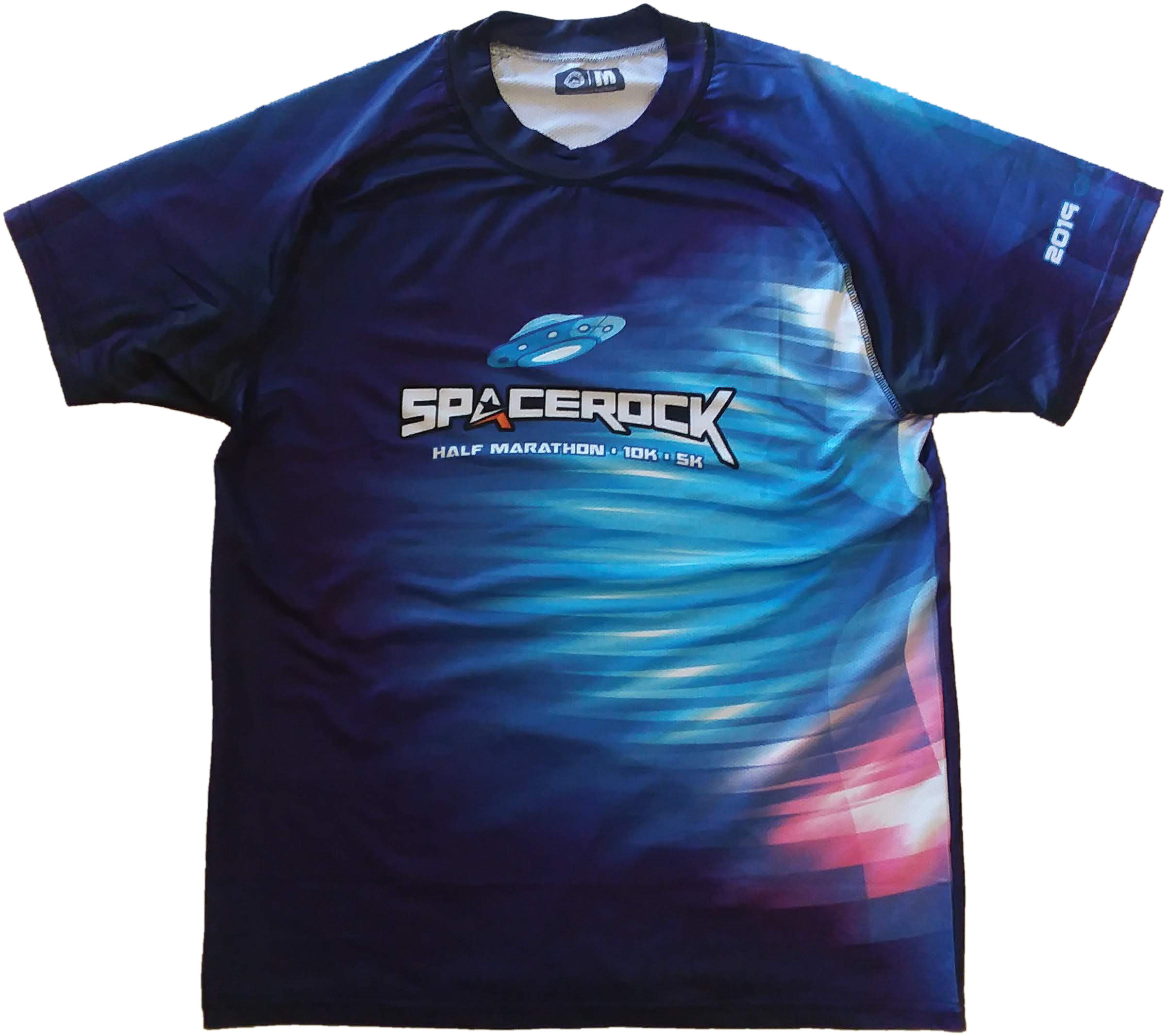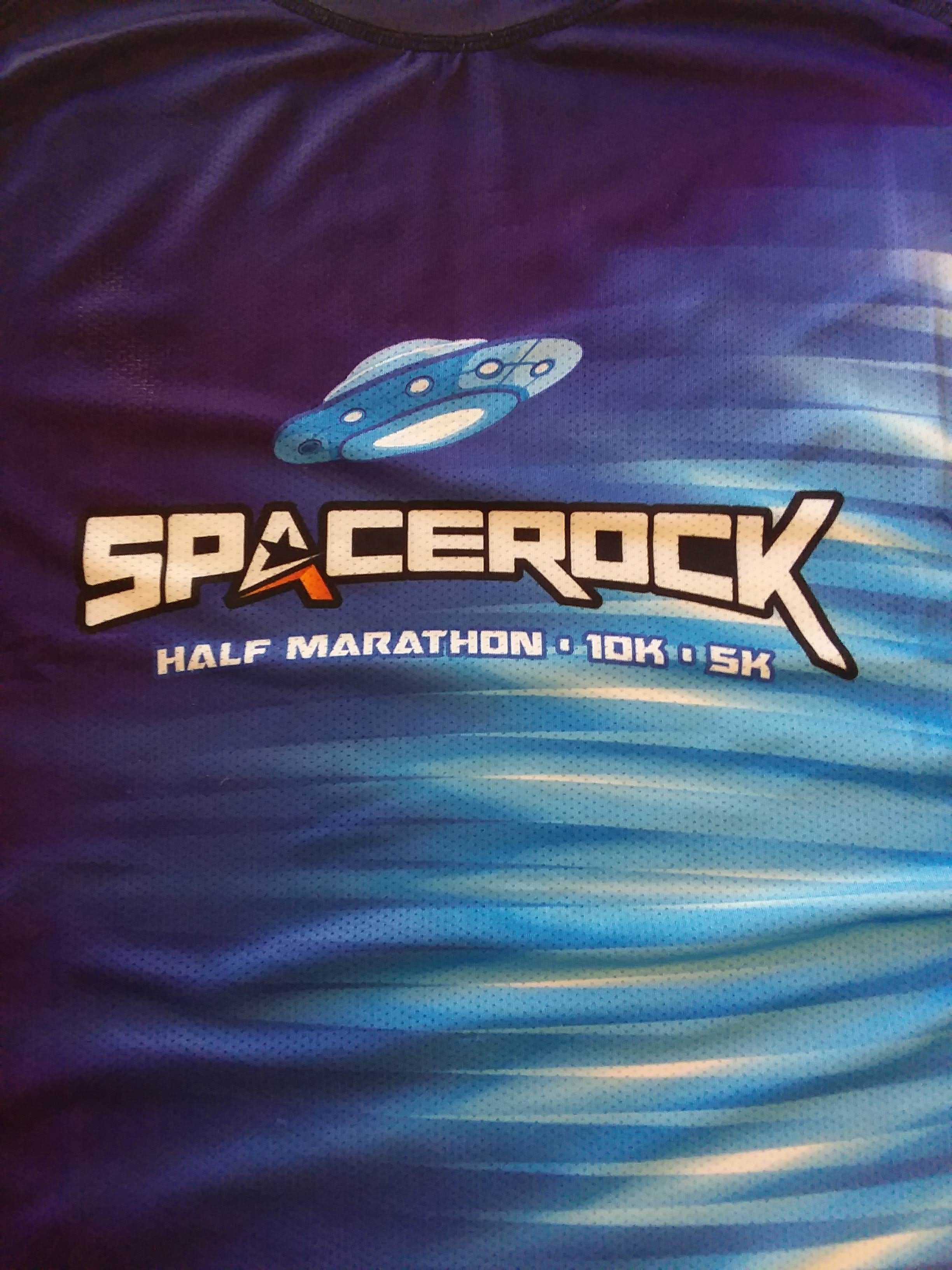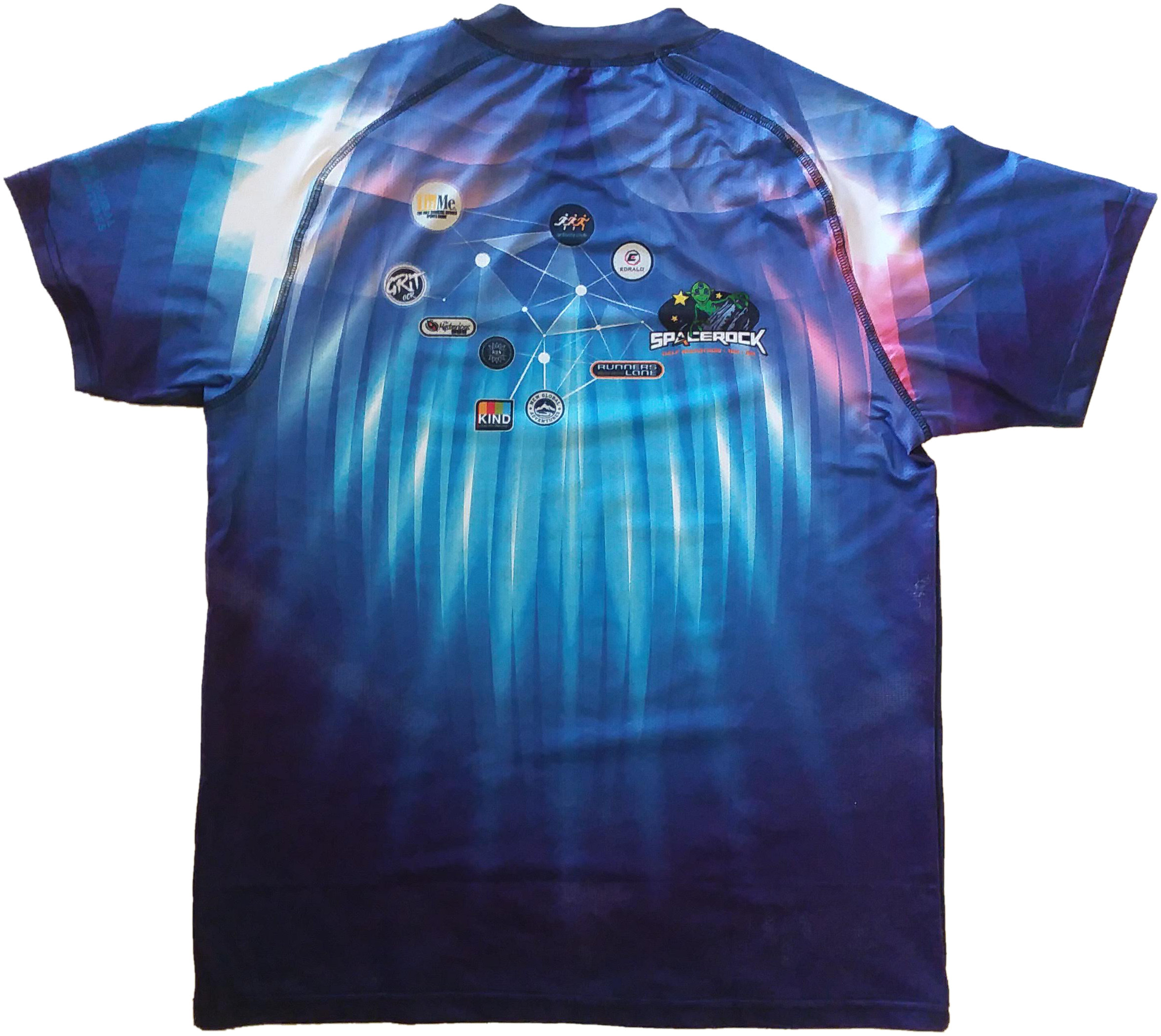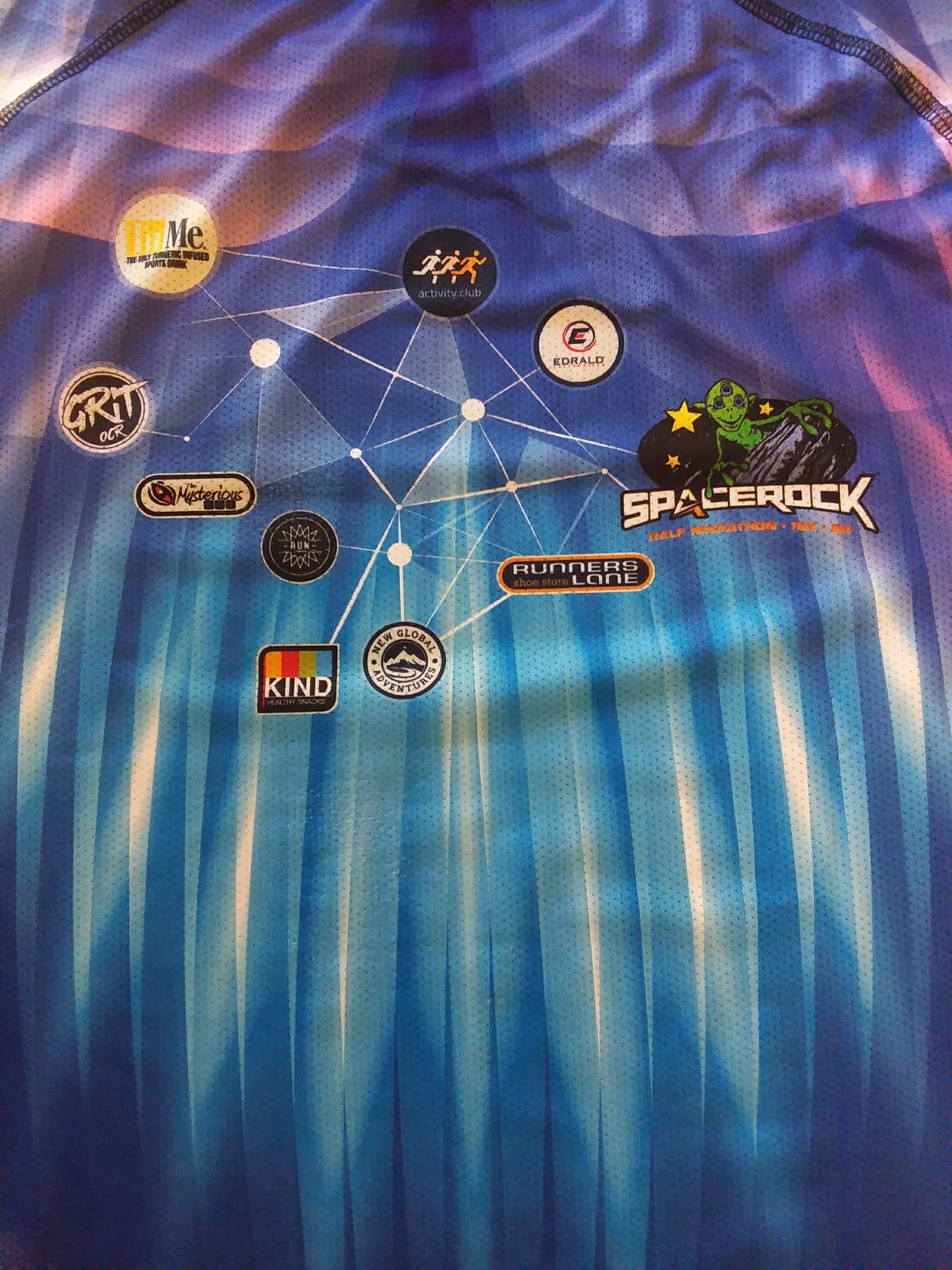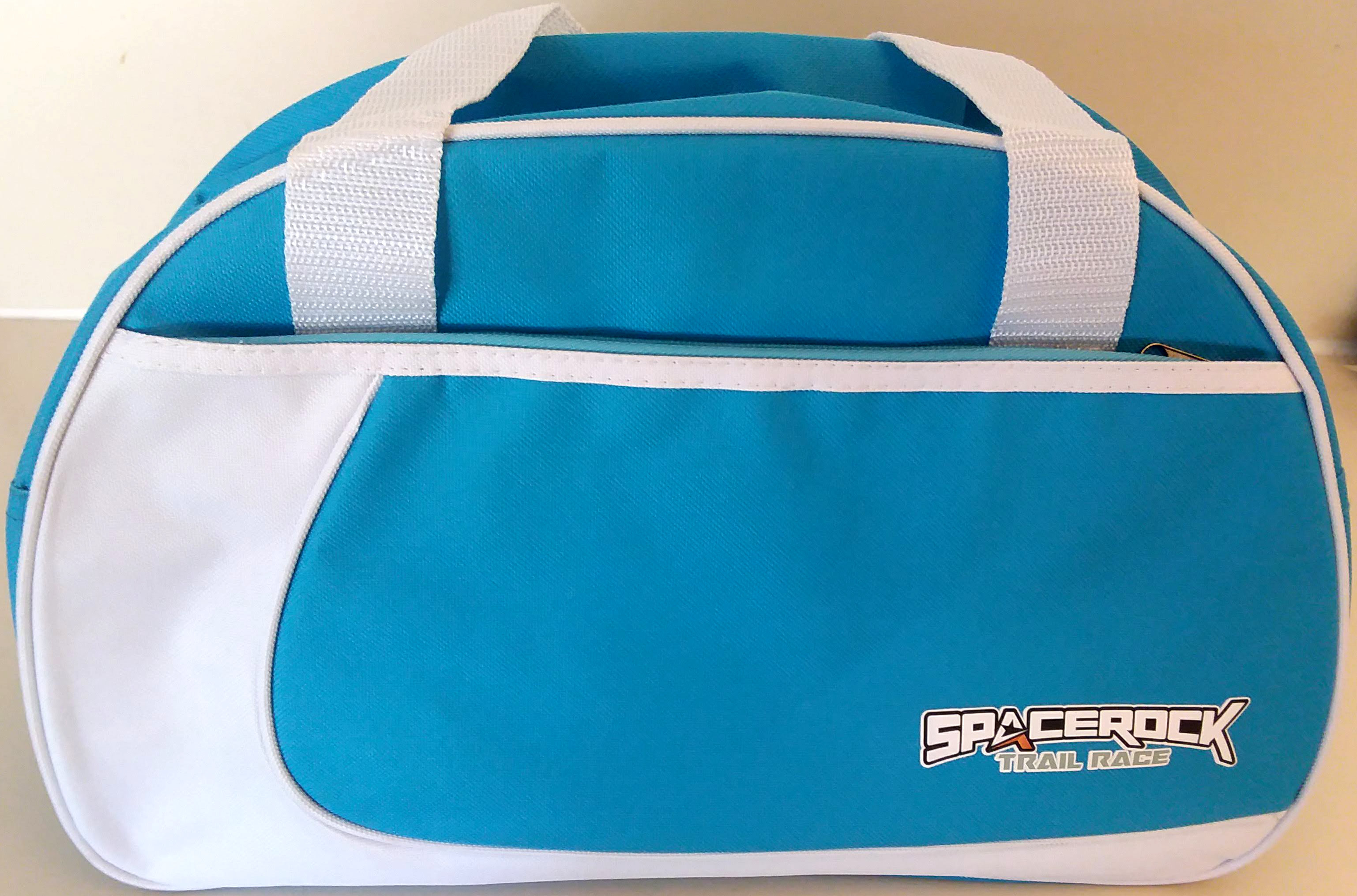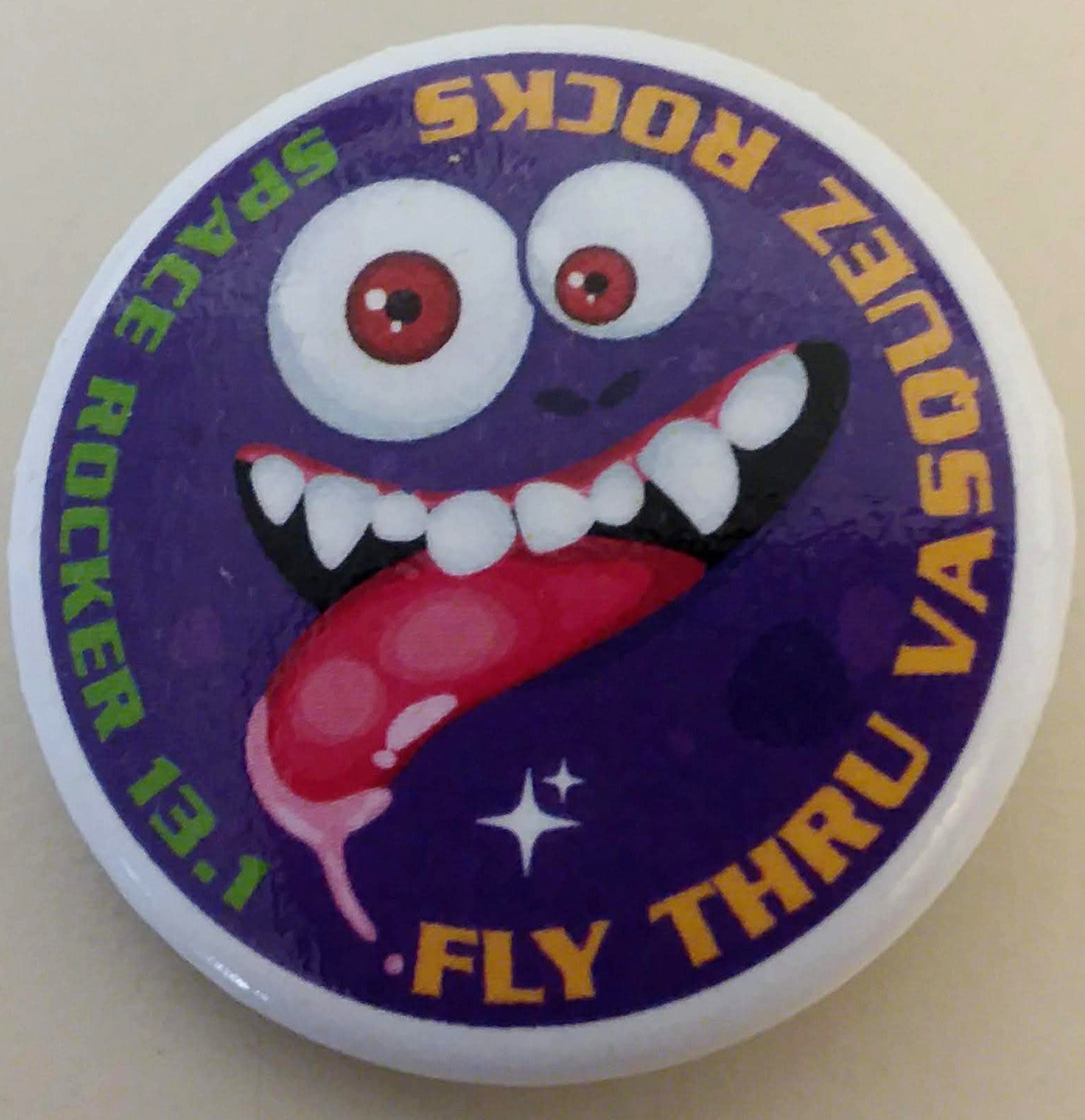 If you like what you've been reading on my blog, please subscribe to it below.  I PROMISE that the only thing that will happen is you will get an email letting you know when I put up a new post with a handy-little-link directly to it.  Subscribing lets me know that people are reading and enjoying what I'm writing.  Don't get me wrong!  I'm going to write this whether you enjoy it or not!  🙂
Subscribe Via Email to be notified of new posts!